Last weekend Ryan and I went to Las Vegas to celebrate our birthdays and get away for awhile. We left the kids with my mom and dad Thursday night and came back Sunday evening. We had a great time- it was so nice to get to spend some together and relax a little! We stayed here-
at Caesars Palace, and loved it. Our room was nice and it was in a good location. We'd definitely stay there again.
We spent most of our time walking, and walking and walking…. Ryan played some poker while I shopped. Since it was the first weekend of March Madness everything was busy. We went to two shows while we were there, the first was a hypnotist who was hysterical and then on Saturday night we went to O
which was good, but not spectacular. Ryan and I both liked Ka better.
I also saw these two guys while we were there- too bad I'm a big chicken and didn't ask them for a picture. But still exciting- Bobby Flay especially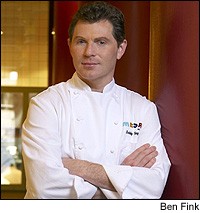 The weather on Friday was beautiful so we walked over to the Mirage and saw the Tigers and Dolphins…
The rest of our time was spent eating (we had GREAT food while we were down there- anyone surprised that the food was my favorite part?) walking, walking, walking, and spending some much needed time together.
When we got to the airport on Sunday we were both so tired and our feet were so sore that we could barely walk!
It was a much needed break, can't wait to go back!